"I attribute much of the success of Virgin Atlantic to my relationship with my own mentor, Sir Freddie Laker, the founder of Laker Airways. I wouldn't have gotten anywhere in the airline industry without Freddie's down-to-earth wisdom." Sir Richard Branson, Founder of the Virgin Group
Discover Powerful Strategies to Take Your Business to the Next Level
Will You Be My Next

BIG SUCCESS

Story?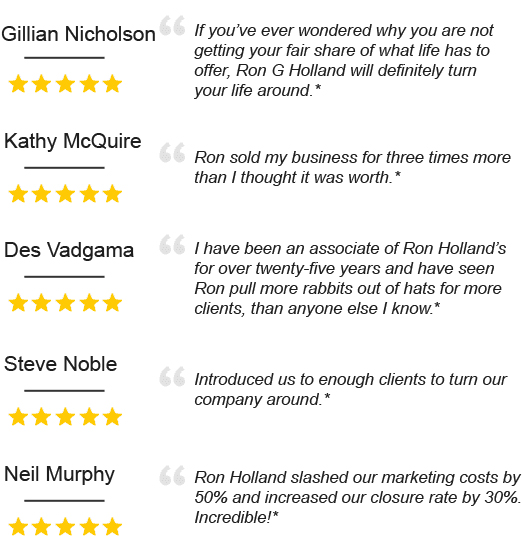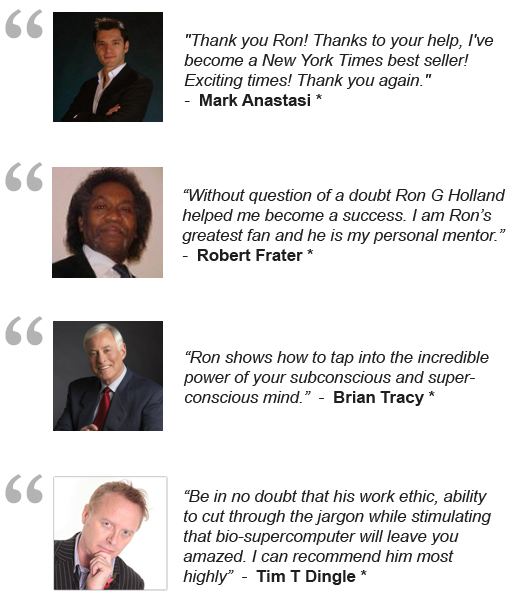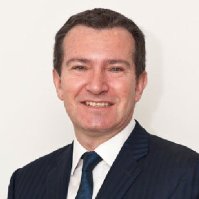 "Ron helped Optical Partners raise $3 million and I would not hesitate to recommend him." Michael Kraftman *

Michael Kraftman Sells Out for a Substantial 7 Figure Sum…
"Vision Direct Group Ltd, Europe's leading online contact lens retailer, with sales of around $47 million in 2015, announces today that it has been acquired by Essilor International, the world leader in ophthalmic optics." *
* Disclaimer: Results may vary from person to person.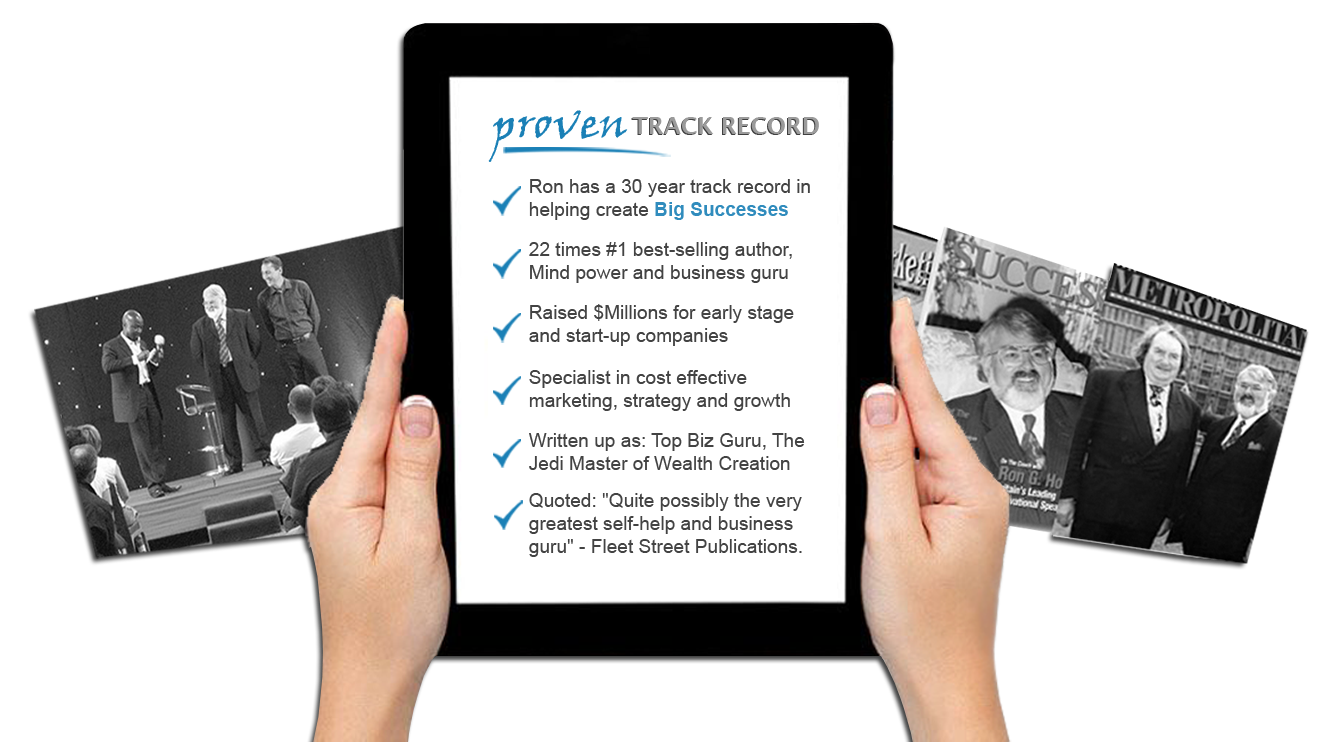 Pick the Brains of a World Class Mentor…
Dear Entrepreneur / Senior Executive,
One major fact that will determine your level of business and career success is undeniable…
…The advice that you receive from your professional advisers, and the advice that you actually implement, will determine whether you fail or achieve massive success in business and even in other parts of your life.
The better the advice and the more you actually implement it, the more successful you'll become.
Read the following page and discover why so many of my mentees have gone on to achieve their goals.
Onward & Upwards,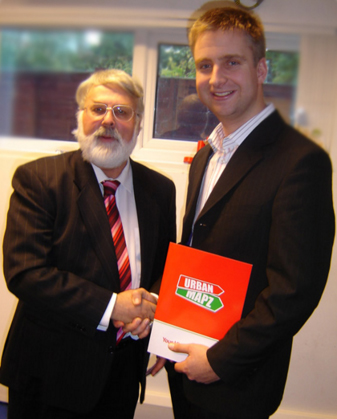 Yet another mentoring success! $750,000 raised for 25 year old Mike Jones who is delighted and so is Ron! *
* Disclaimer: Results may vary from person to person.
Why Business Mentors are so Powerful!

 A Mentor will teach, train, motivate, steer and advise you.

 He will encourage you to take MUCH BIGGER STEPS than you would normally take if you were on your own.

 He will know that to massively grow your business, you will have to greatly expand your thinking.

 He will take a two-pronged approach of helping you massively expand your business acumen and mind power techniques.

 He will massively increase your focus, diligence and strategic thinking so that you focus on the 20% of the activities that bring 80% of the results.
"If I hadn't had mentors, I wouldn't be here today. I'm a product of great mentoring, great coaching…coaches or mentors are very important. They could be anyone – your husband, other family members, or your boss." *
* Disclaimer: Results may vary from person to person.
Business Mentors Are Miracle Workers!
If you pick your Business Mentor carefully: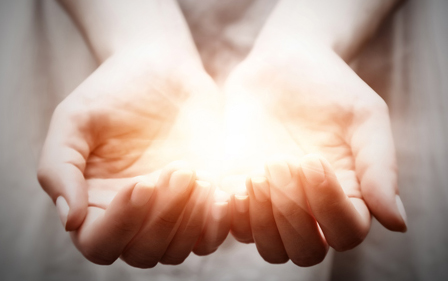 He will probably be older and wiser than you. He will have spent years at the coal face and experienced many failures as well as successes.

 He will know that you will need partners, resources, strategic alliances, JVs, capital, human capital and know how to position and package yourself to attract and acquire them.

 He'll have a black book to die for and even if he doesn't personally know the people that you need introducing to, he will know how to get to that person…frequently through the back door.

 He'll have an established mastermind group with whom he regularly brainstorms all his clients problems, challenges and strategies thereby ensuring that you get the best thinking of a number of different minds – all in the strictest confidence.
Do YOU Really Need a Business Mentor?
If you answer YES! to most of the following questions, the answer is probably YES!

 Are you ambitious and hunger for success?

 Have you tasted success and want more?

 Do you feel as though you are not fulfilling your potential?

 Are you facing business problems and challenges that you know can be unlocked, but don't know how to go about it?

 Would you like to grow your business at a much faster rate?

What Do YOU Expect From a Mentor?
It's a good question and I am a great believer in managing expectations:

 A good business mentor who has a wealth of experience will probably be able to see clearly a path for you to move onward and upward and help you create mega success way beyond your wildest expectations.

 He can make pragmatic suggestions and he'll probably make very creative suggestions too. He will stimulate your mind and he will give you many options you never even thought of.

 He'll probably help you gain massive confidence, get your MoJo back and help you develop a powerful vision combined with clarity of thought.

 He'll be instrumental into turning your vision into action steps will that lead you to your goals and aspirations in the quickest and most pragmatic manner.
How it Works…
1. We get the basic information about your organization and your goals.
2. We contact you to set up a free Skype call session.
3. By end of the call, future course of action is decided.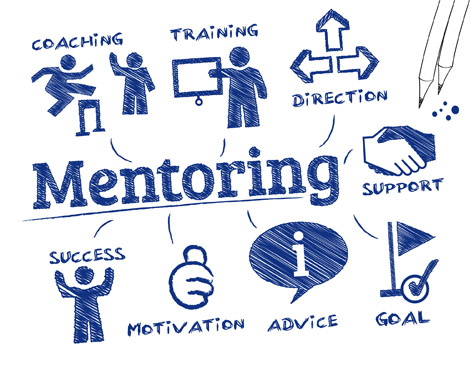 Please provide as much information about your business as you can, by using the "Free Strategic Session" form. This information will help me understand your business better. I prepare for each one of my calls and without proper information, the session wont be as good.
Once we have basic information about your business and what is it that you are looking for, we'll schedule a Skype call based on the convenience of both of us. Generally one-on-one is preferred but you can have one more associate should you feel the need.
If you prefer to call me on the phone instead of Skype, you could do that but since the mentoring process needs frequent calls, it would be very expensive. Therefore, we prefer Skype calls with all clients across the globe.
How can I ensure early first session and better service?
In order to help us serve you better, please use your official email address while communicating with us. If you have a website, provide its URL. More information we have, easier it would be for us to serve you.
What is the Duration of Contract and Typical Fees?
Since mentoring is the process which requires long term association to be meaningful and to produce desired results, we'll have long term engagement. It could be six months, a year or more. Based on the types of services that would be involved, we will have a fee structure by the end of the free strategic session call.
Can I Meet You in London?
Absolutely!!! As long as we decide the schedule in advance, I would be happy to meet you over a coffee or lunch.
We hope this has answered some of the queries you may have. Feel free to contact us if you need more information.
Test Drive Ron's Mentoring for FREE
Enter your details below and apply for a Free Strategy Session with Ron
(Note: If you provide detailed information here, it will help us serve you better)
(We'll contact you within 48 hours to arrange your Skype call with Ron)
We respect your privacy. We NEVER share your information with anyone.
* EARNINGS DISCLAIMER: ANY EARNINGS OR EXAMPLES OF INCOME ARE ONLY ESTIMATIONS OF WHAT WE BELIEVE YOU COULD EARN. THERE IS NO GUARANTEE YOU'LL DO AS WELL IF YOU RELY UPON OUR INFORMATION. YOU MUST ACCEPT ALL RISK OF YOUR POTENTIAL EARNINGS OR LACK OF. WHERE SPECIFIC FIGURES OF INCOME ARE USED, AND ATTRIBUTED TO A PERSON OR BUSINESS, THOSE PERSONS OR BUSINESSES HAVE RIGHTFULLY EARNED THAT FIGURE AMOUNT. THERE IS NO GUARANTEE YOU'LL DO AS WELL IF YOU RELY UPON OUR FIGURES.
FINANCIAL AND INCOME RESULTS ARE BASED ON A WIDE RANGE OF VARIABLE FACTORS. WE HAVE NO RESPONSIBILITY OR WAY OF KNOWING HOW WELL YOU WILL PERFORM, AS WE DO NOT KNOW YOU, YOUR BACKGROUND, YOUR ETHIC OF WORK, OR YOUR ABILITIES, PRACTICES OR SKILLS. THEREFORE, WE DO NOT GUARANTEE OR IMPLY THAT YOU WILL BE FINANCIALLY WEALTHY OR RICH, THAT YOU WILL DO AS WELL AS WE DO OR EVEN MAKE MONEY AT ALL. THERE IS NO GUARANTEE YOU'LL DO AS WELL IF YOU RELY UPON OUR INFORMATION AND FIGURES. YOU MUST ACCEPT ALL THE RISK OF NOT PERFORMING AS WELL.
IF YOU MAKE ANY DECISIONS BASED ON ANY INFORMATION DISPLAYED ON OUR WEB SITE, IN OUR PRODUCTS, OR SERVICES, IT SHOULD BE DONE ONLY WITH THE KNOWINGNESS THAT YOU COULD HAVE SIGNIFICANT LOSSES, OR EARN NO MONEY AT ALL. ALL SERVICES AND PRODUCTS BY OUR COMPANY ARE FOR INFORMATIONAL AND EDUCATIONAL PURPOSES ONLY.