I'M A PROPERTY DEVELOPER
HOW CAN YOU HELP ME?
It's a Very Good Question. I specialize in helping people take their business to the next level, create big success stories and more freedom in their lives. I offer a full range of entrepreneurial and corporate mentoring services, and I have helped property developers and those involved in the property business to take their business to the next level and beyond.
This quote is from my client Andy, a property developer:

Understanding The Business: Understanding the right time to invest, particularly in these economic climates (some may say they are unstable, I would disagree) but it is important to recognise the market moves in cycles. You need to acquire at the right time, and to successfully market your projects during times of active buyer interest.
Watching The Market: You need to understand (and of course I can help you here) the influences in the general market (I have my finger on the pulse of the City on a daily basis!). Timing is everything here and having a property sitting on the market eating away at your profits is no good for anyone.
Equity and Debt Finance: Capital is the life blood of business and many  property entrepreneurs live from hand to mouth, frequently with a financial horizon that is literally only days into the future. Many are working with a short-fall or working capital and don't even know it. The right mentor can lead you through the fund raising process – from documentation to money in the bank.
Massively Increasing Turnover, Growing Business & Increasing Profitability: To successfully grow a property business to the next level in an expedient manner. The right mentor will show you methods of expansion that you may not have considered.
Business Strategy: To grow any business requires a foolproof and bulletproof strategy and these usually come about by careful and considerate listening and brainstorming by all parties. Maybe even bringing in further outside advice and weighing up many options. Only when all the intel is on board, does and magical strategy appear, usually as a result of an idea from the subconscious mind – that feels intuitively right.
*Disclaimer: Results may vary from person to person.
Further Help From The "Top Biz Guru"
Introductions at the Right Level: Often heard in business circles is the expression "It's not what you know, but who you know that counts" and this can frequently be true. Many times the right mentor can effect warm introductions to; investors, bankers, brokers, marketers, PR, designers, printers, webmasters, internet specialists, lawyers, accountants and other professionals who can add massive value and momentum to your business.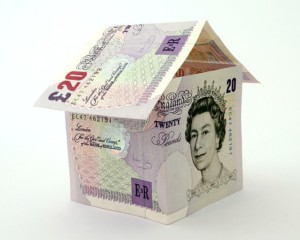 Sales & Marketing: There are not too many businesses that would not benefit from a massive increase in sales and marketing expertise, growth and implementation. The right mentor will help you open your eyes and explore opportunities that you may have been blind to.
Plateaued, Hit Buffers, Not Growing at the Rate you Anticipated, Suffering from Call Reluctance? Lost your Way; Vision, Mojo or Confidence? Many entrepreneurs and executives have tasted success and desire more but for one reason or another have ground to a halt or had the wheels fall off. Many times breaking through these barriers entails overcoming both business and mental hurdles. The right mentor can frequently hold your hand and help instill the vision and problem solving potency that you had when you first started out.
I Might be Just the Right Mentor for You and Your Business. I am Professional Problem Solver, a Hired Brain. I get called in to solve a Multitude of Problems and mentor a plethora of clients from a multitude of industries on four continents. Let me know what I can do to help you, and how I may become part of your human capital.
*Disclaimer: Results may vary from person to person.
Enter your details below for a Free Property Developers' Strategy Session with Ron
(Note: If you provide detailed information here, it will help us serve you better)
(We'll contact you within 48 hours to arrange your Skype call with Ron)
We respect your privacy. We NEVER share your information with anyone.